The cars of Transformers 4
Saving the planet with a new look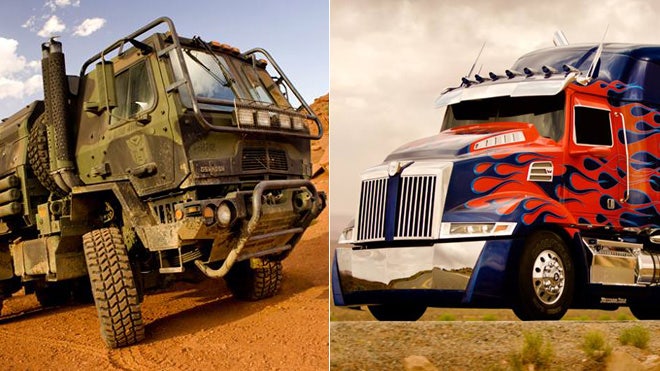 "Transformers 4" filming is underway and apparently the team has been to the body shop since the beating it took in the last film, picking up a few new faces along the way.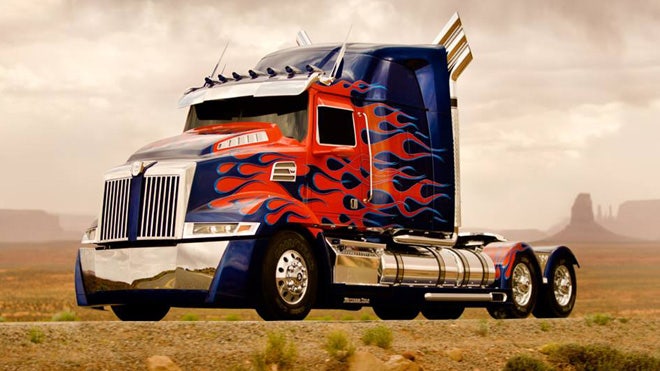 Optimus Prime's Western Star semi is getting an aerodynamic update, a six pack of smoke stack-style exhaust pipes and more chrome than the 1950's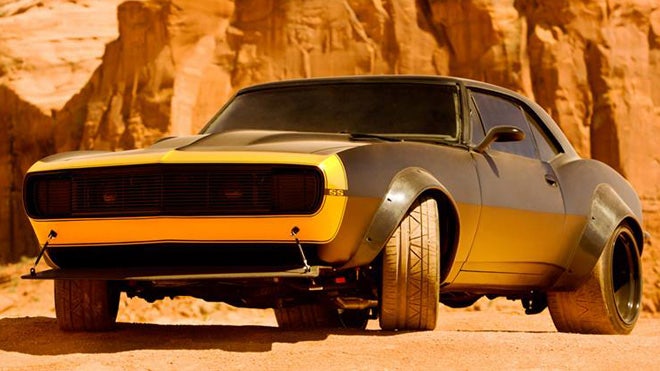 Bumblebee is going retro and toning down the yellow as he transforms into a modified 1967 Chevrolet Camaro SS. But one custom car builder isn't too pleased, suggesting Michael Bay's team ripped off his original design, which of course doesn't include the ability to turn into an anthropomorphic robot.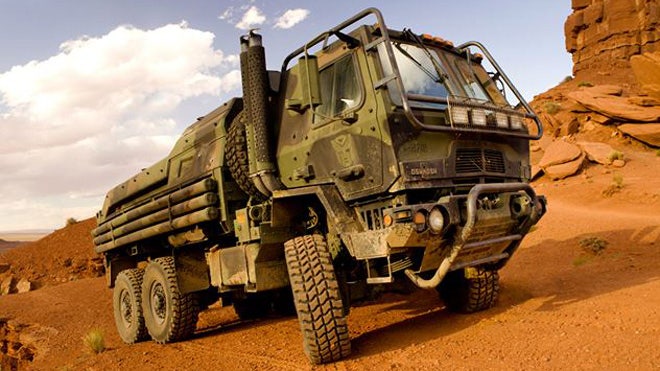 Hound was originally designed after Mitsubishi's version of the classic "dogface" Willys Jeep, but is taking on the form of an Oshkosh Defense Medium Tactical Vehicle to keep up with the Transformers arms race.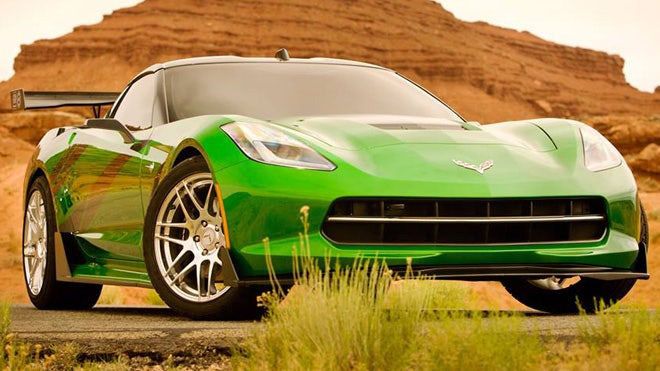 No word on what character the seventh-generation Corvette will play in the film, but its interesting to note that the design of the all-new coupe was influenced by the 2009 Corvette Stingray Centennial concept, which played the role of Sideswipe in the second and third installments of the Transformers franchise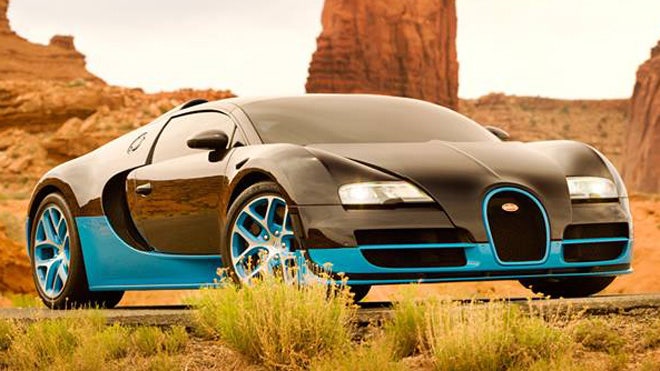 Autobot cars are usually GM products, so there's a good chance this Bugatti Grand Sport Vitesse is one of the bad guys. Either that or the film's human star, Mark Wahlberg, just wants to save the planet in high style.
Read more: http://www.foxnews.com/leisure/slideshow/2013/06/03/cars-transformers-4/#slide=1#ixzz2VDQcABWN