Peugeot Onyx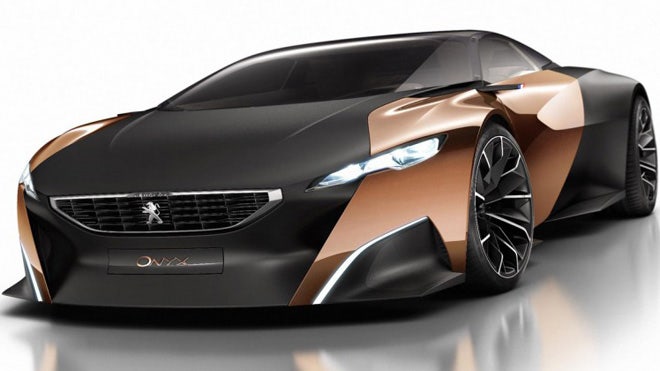 Peugeot Onyx
This may be the world's first wool supercar.
The Peugeot Onyx concept is an aluminum, carbon fiber, PolyMethyl MethAcrylate and copper sports car powered by a an all-wheel-drive turbodiesel hybrid powertrain. It's interior is trimmed in wool felt and has a dashboard made from recycled newspapers compressed into a hard material. Try not to read the stories as you drive – they are reportedly visible.
If you want to buy one, sorry, Peugeot doesn't sell cars in the United States and its only a concept, set to debut at the 2012 Paris Motor Show.
Read more:http://www.foxnews.com/leisure/slideshow/2012/11/02/hottest-new-cars/?intcmp=features#slide=7#ixzz2BKGsHgDH