Bolt-performance Nissan GT-R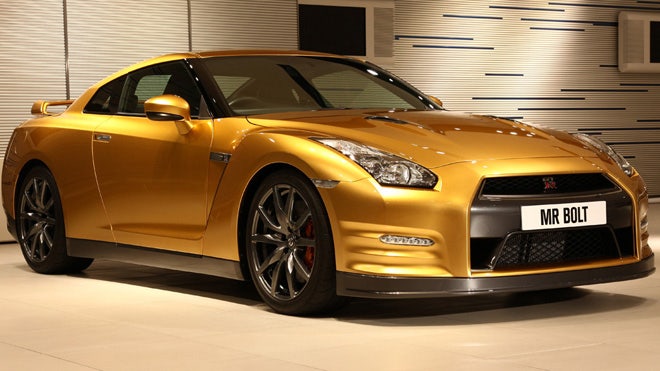 Bolt-performance Nissan GT-R
He is the quickest man in history, and it is one of the world's quickest cars.
Jamaican sprinter Usain Bolt has teamed up with Nissan to create the Bolt-performanceGT-R. The all-wheel-drive 542 hp coupe is capable of sprinting to 60 mph in 2.7 seconds.
The one of a kind gold-painted and trimmed supercar features Bolt's signature and will be auctioned on eBay to support the Usain Bolt Foundation.
As the automaker's new "Director of Excitement," Bolt is also helping to develop a run of limited-edition GT-Rs tweaked to his liking that will be on sale soon. You may never know what it feels like to walk in his shoes, but the seat of his pants is a different story.
Read more:http://www.foxnews.com/leisure/slideshow/2012/11/02/hottest-new-cars/?intcmp=features#slide=3#ixzz2BKF3vG00